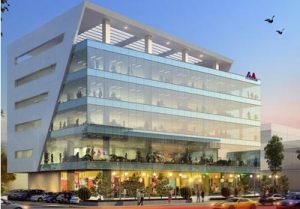 When using a cooling tower, it's essential that it's clean which is critical for operation. Cleaning and draining of your cooling tower are recommended every six months by use of a power washer machine to get rid of all mineral and other deposits. Also, visual inspection of the crucial parts ensures efficiency in operation. Our services include air cooled, water cooled chiller, dry & adiabatic coolers installation, service & repairs in Casey & across Melbourne.
When determining the frequency at which to conduct your maintenance and servicing, check the level of impurities in the air and water. These factors provide the extent to which water treatment can be done either on a regular continuous basis or using much more advanced water treatment system. When doing weekly servicing of your cooling towers, they will involve water testing to check for impurities. For monthly servicing, screening of the pumps is done, inspection of the tower structure, bearings and other crucial parts and checking of the chemical levels.
At Adiabatic Cooling Solutions all of the servicing, inspections, and maintenance is handled as well as installations that you need to be treated on a regular basis. If you need a servicing and maintenance routine to be scheduled on your cooling towers systems, then you need to contact Adiabatic Cooling Solutions to receive the professional services you require.
Adiabatic Cooling Solutions offers the following services;
Camera evaluations
Installation of pump stations
Servicing and boiler installations
Hot water and steam piping
Commercial split systems
Chillers service & and chilled water installation
Adiabatic Cooling Solutions has the best professional experts for servicing and installation of water cooled & air cooled chiller systems. With many commercial facilities using these systems, Adiabatic Cooling Solutions is here to offer the services you need. Chillers are the now even in hotel rooms, as they effectively supply cool air over any size of indoor space while at the same time being cost effective.
Benefits of having Adiabatic Cooling Solutions experts install your water chillers are;
Chillers installed are customizable
They have refrigerant containment
The systems are well packaged
Adiabatic Cooling Solutions also provide dry or air-cooled products which are in the form of cool liquids or condensed gases. These are beneficial as they eliminate the need for water treatment hence reduced water usage and maintenance.
Adiabatic Cooling Solutions also offer Adiabatic products in Casey which are air-cooled condensers installed with adiabatic pre-coolers. The air is pre-cooled adiabatically which cause the water to evaporate in the air, in turn, boosting the cooling capacity. The benefits of these are that they need low process temperatures, save on water and there is reduced energy consumption. If you need any air cooled or water cooled installation, repairs & services, you can call us on 03 9357 5768.