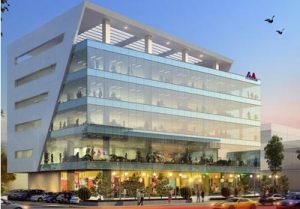 When it comes to installation, repair and maintenance of chiller systems, you want only the qualified people to be involved in the process. If you are considering a new chiller unit or if you need emergency repairs or routine maintenance, you can rely on Adiabatic Cooling Solutions. Our professionals have been in this industry for many years now and have been serving residential and commercial customers across Dandenong and nearby communities.
Design, Build & Installation:
We take pride in delivering innovation through engineering. Our in-house designers and engineers can design and install a chiller system that can serve your purposes. We will perform an analysis of your building to determine the ideal system for you. Besides helping you with design & build, we also perform chiller installations, ensuring efficient functioning of your system throughout its lifetime.
Repairs And Services:
With extensive knowledge in the industry, we are confident that we can provide the best services to our customers. Our technicians are equipped with the state of the art diagnostic equipment that enables us to troubleshoot any problem and perform maintenance service quickly. We focus on getting all chiller repairs and services done in a safe, timely and efficient manner. No matter what type of chillers you have, you can count on us for
Design & build of custom chillers
New system Installation
System Upgrades of Chillers
Rebuilds & Overhauls
Demolish & Retrofits
Preventive Maintenance
Repair & Re-tubing
Testing electrical circuits
Control System Service & Installation
What Are The Types Of Chillers That We Work On?
At Adiabatic Cooling Solutions, we install, repair and service various types of chillers, including
Dry coolers
Cooling tower
Water cooled chiller
Central chiller
Explore our website and see for yourself how we can help you with chiller installation, repair and service. Give us a call now at 03 9357 5768 or fill out our online form and one of our representatives will get in touch with you with chiller quotes.