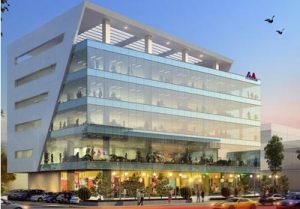 Many industrial facilities around the world use the chilled water system. It is also called the chillers for the proper HVAC solution in a big industrial and commercial space, mostly in areas where some rooms should be controlled separately like those of guest rooms in a hotel. The chillers distribute evenly the cool air all over the large space as more attentive to the cost efficiency.  Adiabatic Cooling Solutions have well-trained experts, who are much conversant with all types of chillers including air cooled chiller, water cooled, absorption, reciprocating, and centrifugal chillers in Tullamarine. It is always very important to have professionals installing your air or water-cooled chiller system. The professionals will not only install but also service in case needed. Our services in Tullamarine and across Melbourne include cooling tower, adiabatic coolers, dry coolers installation, service & repairs. Consider some below factors.
Package system
All chillers are much available in the complete pre-packed system. This package system includes the
condenser
compressor
evaporator
expansion device
Water or air-cooled condenser
The above package is very helpful and much important to the consumer. This is because it minimizes the cost and labour during the installation.
Customizable
Our team of professional designers and engineers will identify where to install it. They will configure based on the sound, space, and maintenance requirement.
Refrigerant containment
When it is installed in a central position, it will allow easy refrigeration maintenance and service. It will also reduce the chances of leaking.
Cooling Tower
Our professionals will ensure that a cooling tower is well placed. The hot water is brought into contact with the air so that it can reduce the temperature of the water. As this takes place, some water is evaporated, thus, reducing the temperature of water circulated in the tower.
Adiabatic Cooling Solutions professionals is also well conversed with adiabatic coolers. These coolers are engineered to reduce the temperatures inside to the coil. They will provide you with reduced cost of the power consumption and capital cost of cooler.
In case you need, our services in Tullamarine, just call us on 03 9357 5768. Adiabatic Cooling Solutions have the solution for all your cooling towers, air cooled and water cooled chiller problems.